Beauly Buzz 2024
Bigger, Better, Buzzier
Friday 17th - Saturday 18th May 2024
(only bell tent glamping and non-camping places left available)
This is our very own Micro-music-festival, the Beauly Buzz
This is a showcase of 10 talanted local musicians and bands ranging from bands who formed during lock down to well known performers with many years of experience.
The 2024 Beauly Buzz will be the 17th and 18th of May.
Visit our dedicated website: www.beaulybuzz.scot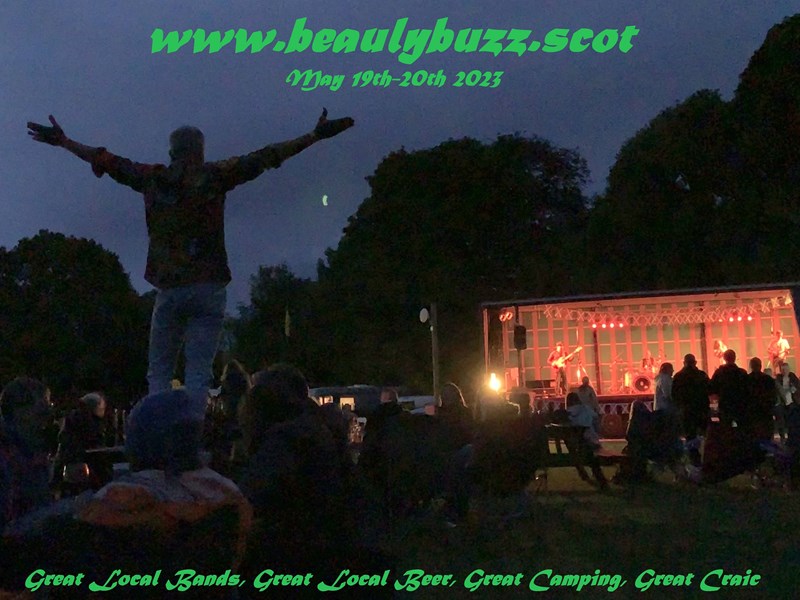 Beauly GinFest
8th June 2024
Featuring local gin suppliers, local artist
Its going to be gintastic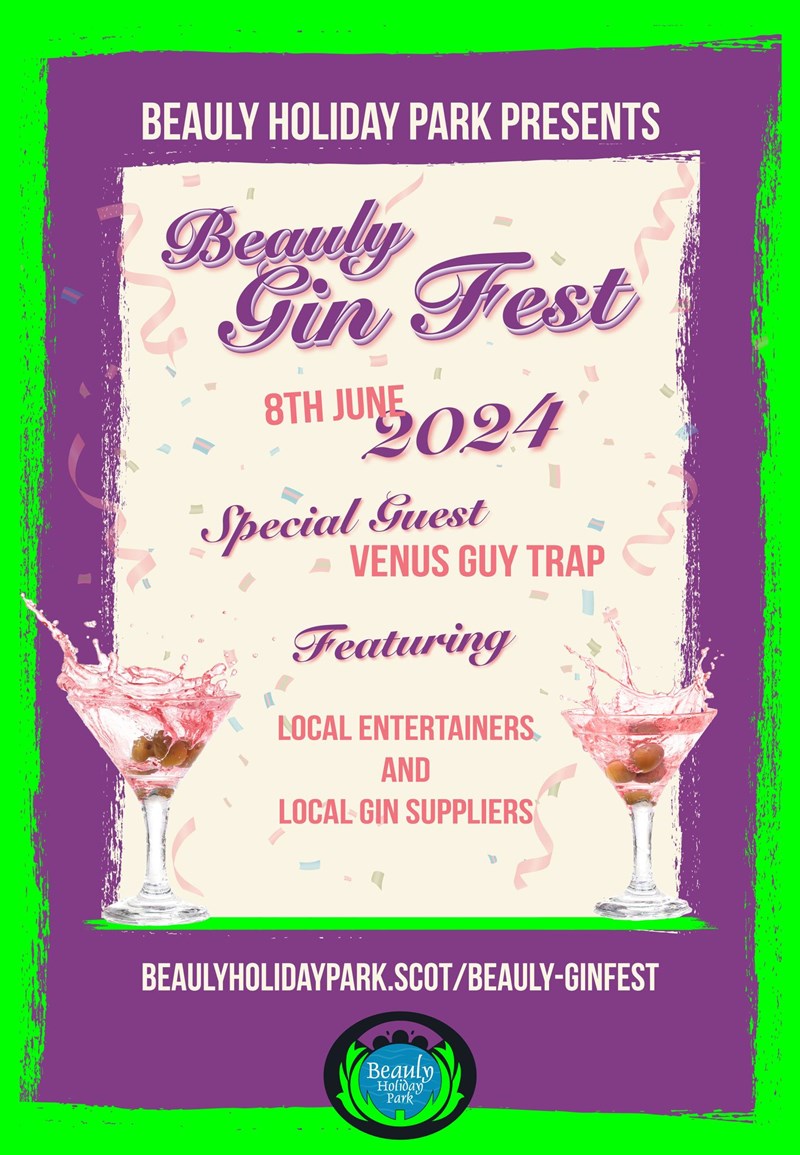 The Mutiny On The Beauly
Saturday 21st September
Our pirate themed festival!
Local bands, pirate competitions, its going to be a blast..... Again!!
Visit our dedicated website:
We are currently putting together a programme of music for Captain Faffs Bar throughout the 2024 season, and this page will be updated as and when we have bands / artists confirmed. We also post this on our Facebook page.
All performers are booked by Ripple Effect Marketing
Please note: Captian Faffs Bars is only open to guests of Beauly Holiday Park. The programme is subject to change without notice