Welcome to Beauly Holiday Park
Peaceful Caravanning and Camping
Beauly near Inverness
Looking to buy a voucher for someones Xmas?

Click here
Click here

to book a pitch for 2024
The park is currently closed for camping until until 20th December
Closes again on 8th January
Re-opens 1st March
Located on the outskirts of the historic village of Beauly just 10 minutes to the west of Inverness, and right in the heart of the Scottish Highlands, Beauly Holiday Park is the perfect base for your highland holiday.
We are also right at the start / finish of the world famous North Coast 500 and have many places to visit nearby.
Click Here for the weather in Beauly now.
Our peaceful woodland location, on the bank of the River Beauly, is just 10 minutes to the west of Inverness. Our holiday park has a 6 acre nature reserve with a bird hide, and about 700m of paths. This is the perfect place to relax and forget about the outside world.
From here, there are many local eateries and attractions within just a short drive from the park.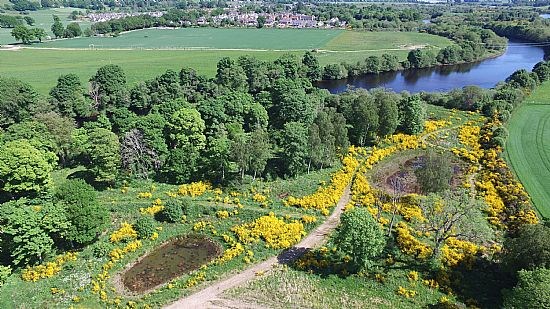 Our facilities include:
85 Camping, glamping and touring pitches, toilet and shower block, multiple fresh water points around the park, 2 grey waste water points and 2 chemical waste points, LPG refill, childrens play area and WiFi throughout the park.
At our reception area we have a small spares shop with a selection of accessories and spares, that can also be ordered online through our new webshop.
Pets are welcome free of charge. Follow this link for our local dog walking page. We have no restrection on breeds, or the number of pets, however we cannot allow female dogs that are in season.
Take a tour of our park with this video.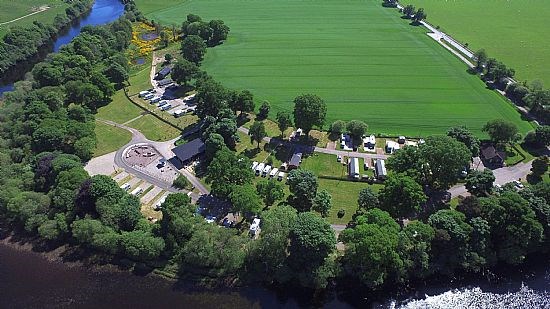 Our Micro Festivals
Throughout the season we run a series of micro festivals. With a maximum attendance of 250 people these events are uniquely intimate with a lot of audience participation.
Some of the camping pitches even look directly on to the stage.
Beauly Buzz
17th-18th May 2024
Join us for our own micro-festival to experience the very best of local bands, local beer, great camping & great craic.
Visit our dedicated website: www.beaulybuzz.scot
Click here for our events page with information on local bands that may be performing in Captain Faff's bar.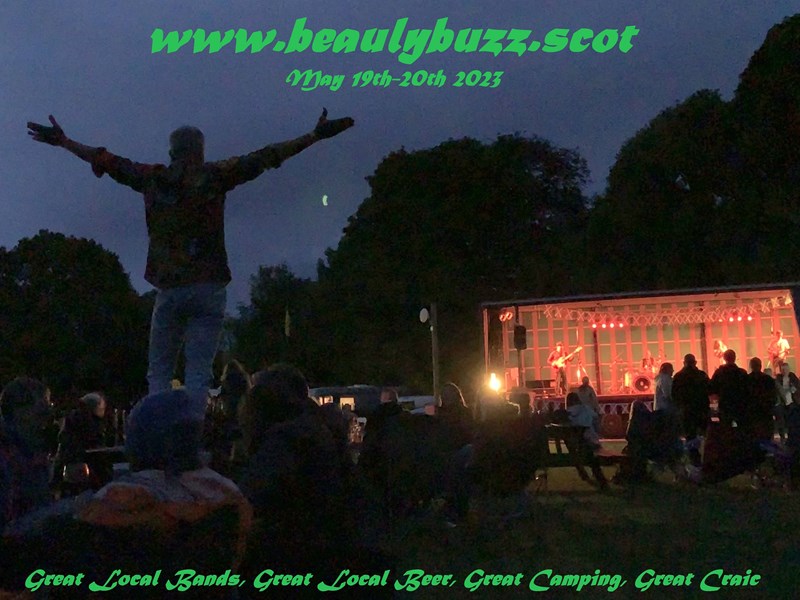 Beauly GinFest
8th June 2024
Featuring local gin suppliers, local artist
Its going to be gin-tastic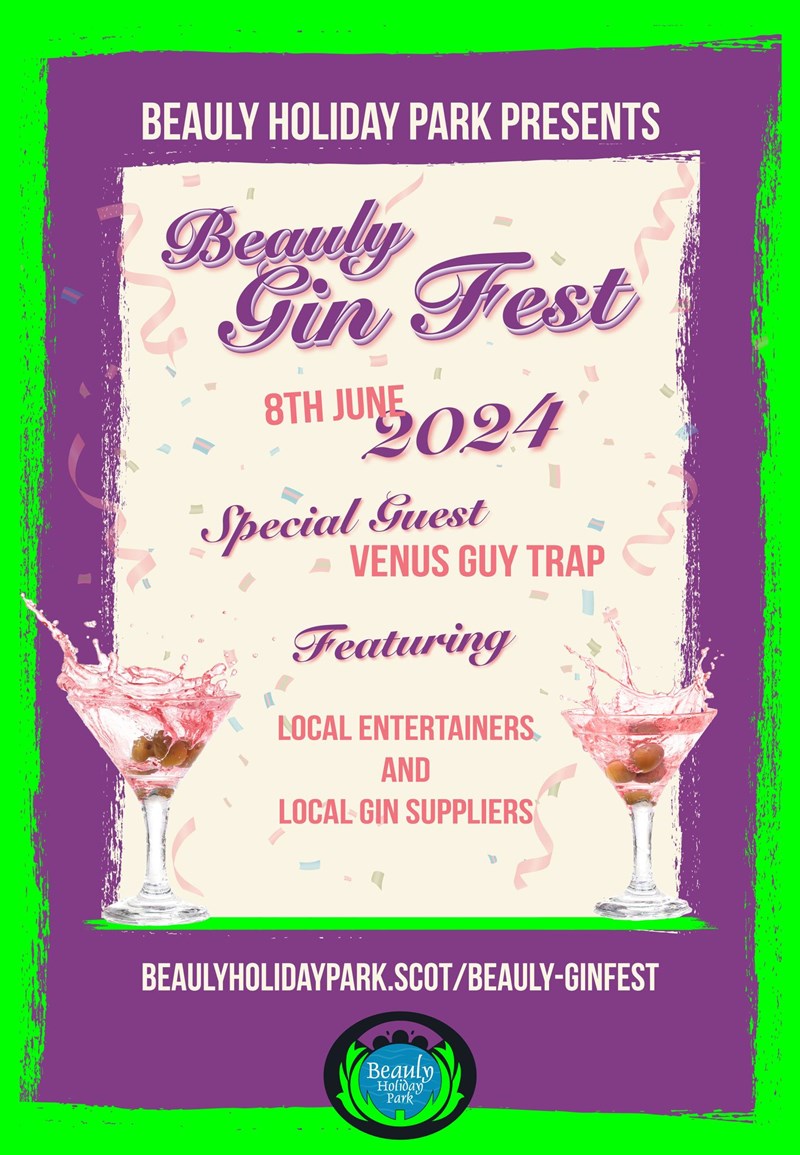 Bluesy Beauly
29th June 2024
Get you dark glasses and black suit on and join us for our new blues themed festival
The Mutiny On The Beauly
Saturday 21st Setpetmber
Our pirate themed festival
Local bands, pirate competitions, its going to be a blast!!
Visit our dedicated website: